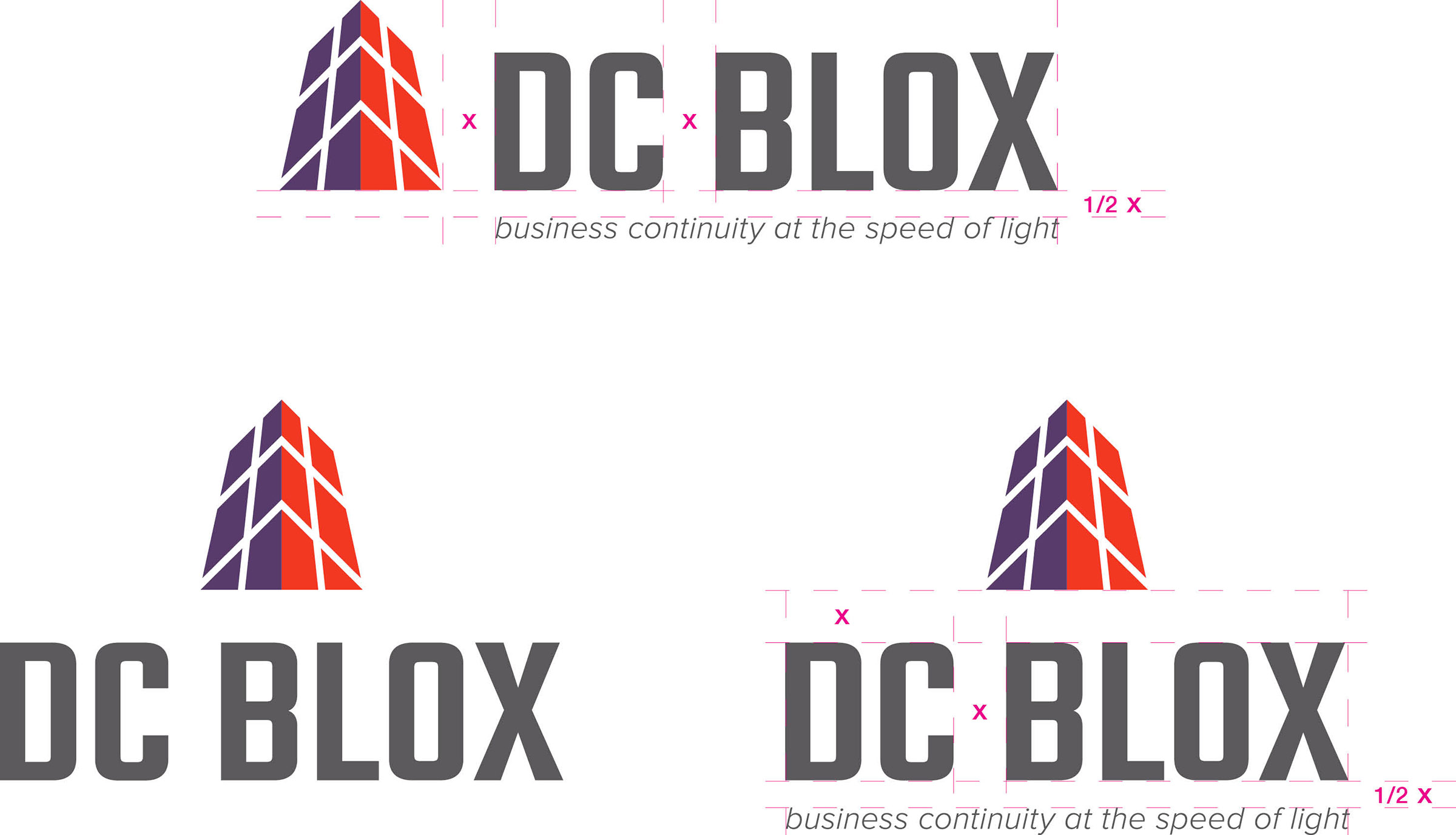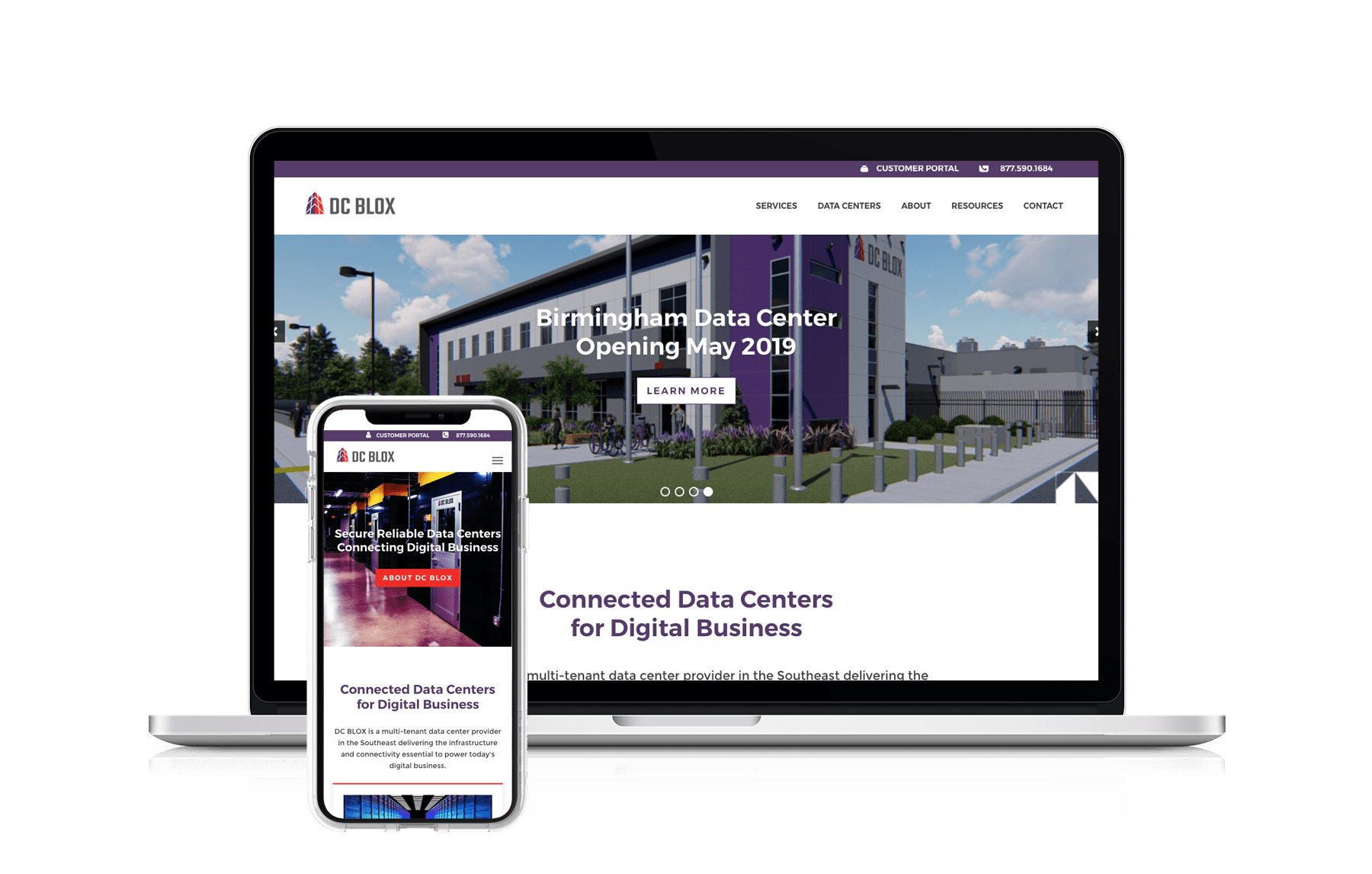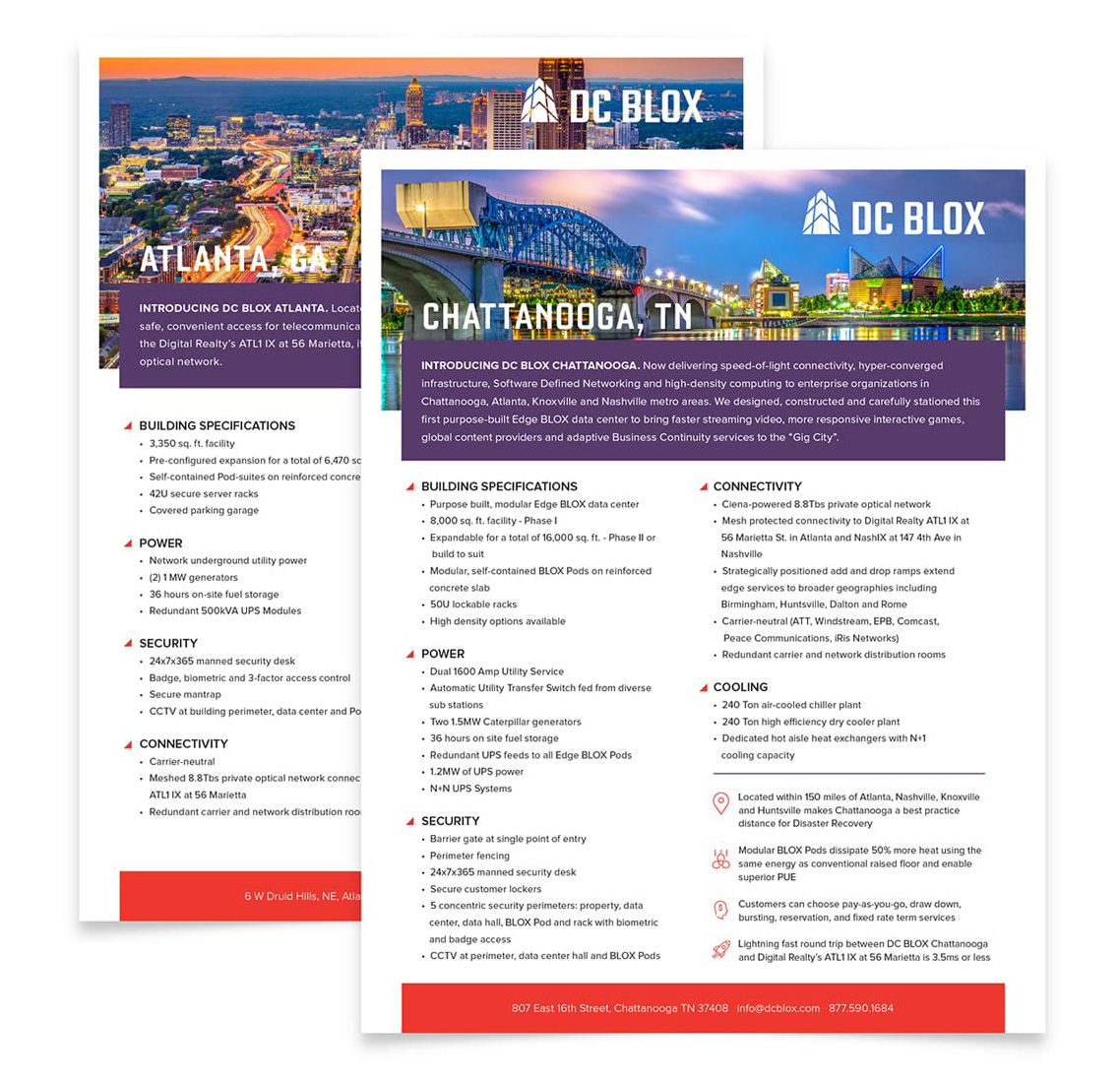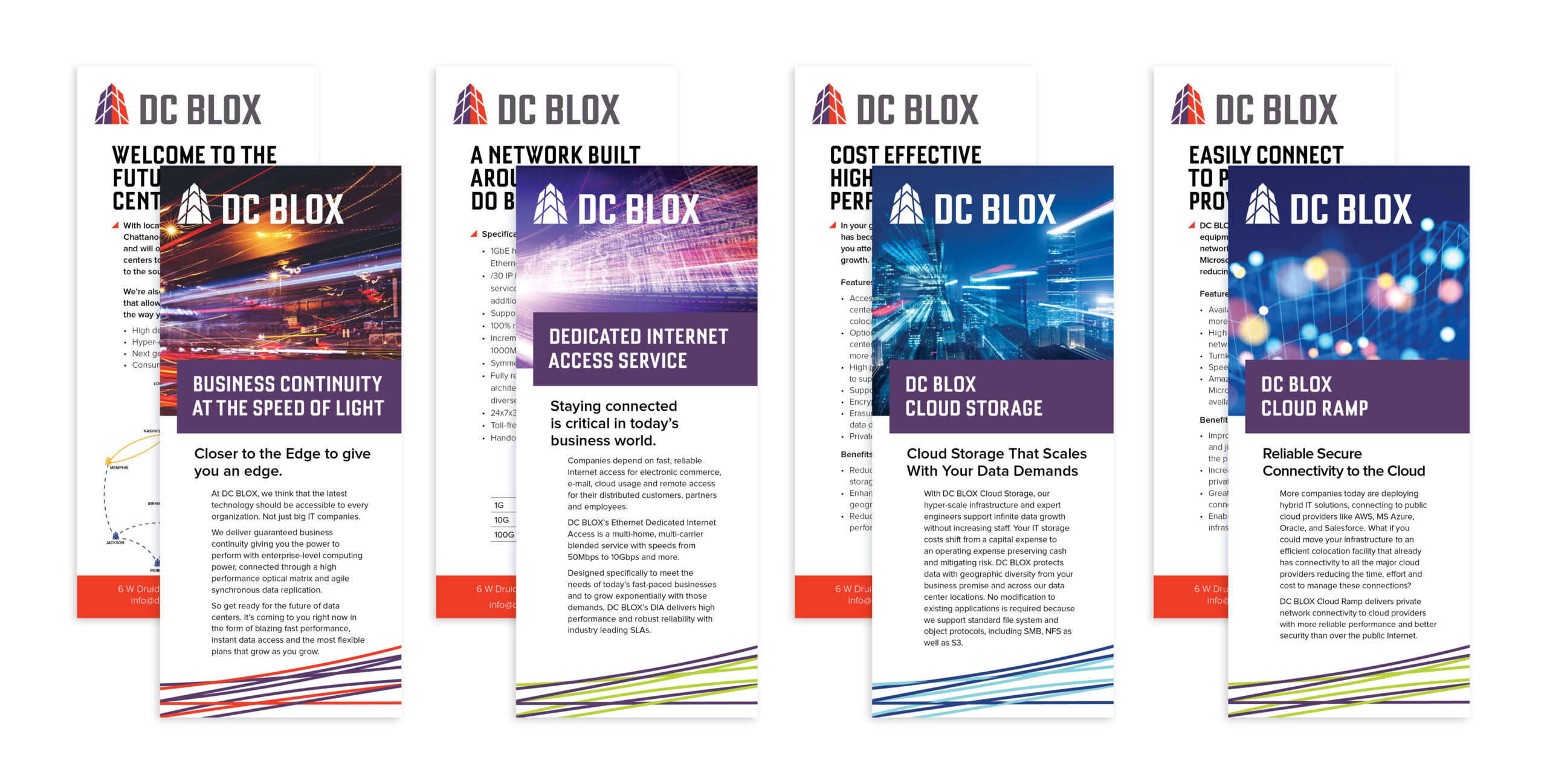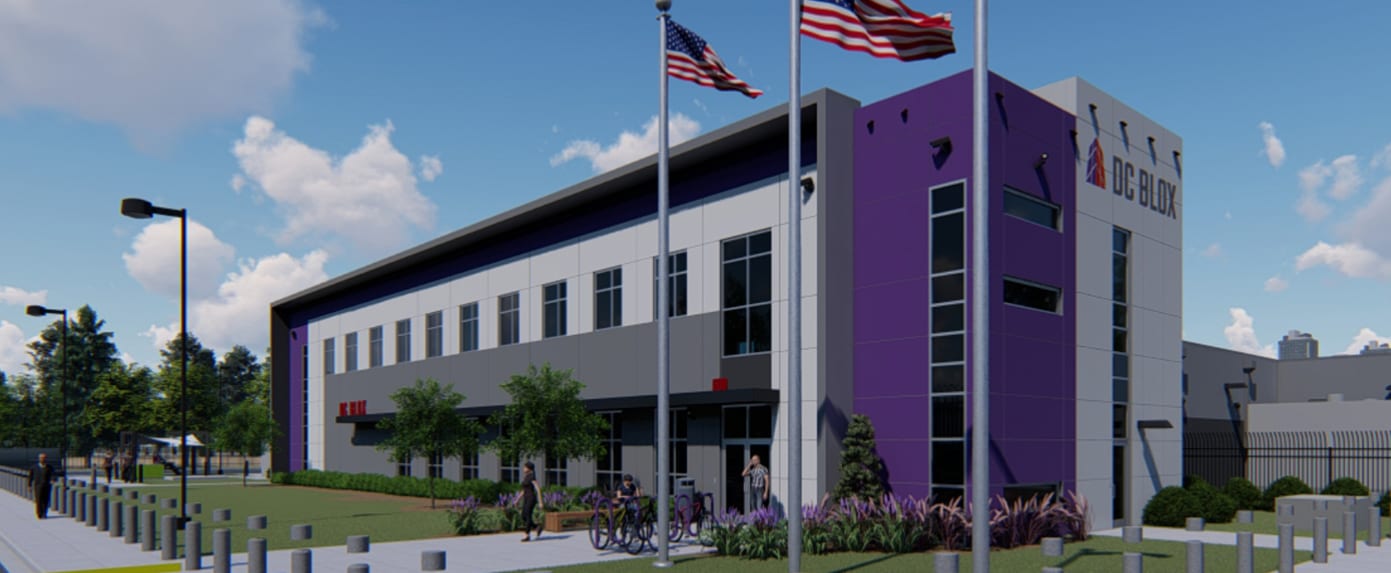 DC BLOX Brand Strategy & Identity
Brand Strategy and Toolkit
Product Specification Sheets
Website Design & Development
Digital Advertising
Print Advertising
Launch Event Planning and Execution
Tradeshow Materials
Banner Displays & Signage
Email Templates
Direct Mail
Building Signage
Interior Signage and Graphics
After struggling to gain market traction for several years, DC BLOX investors brought in new leadership. The new leadership quickly realized that DC BLOX was lacking benefit-based positioning and clear and consistent visual and verbal messaging. We developed and executed a complete brand strategy initiative to develop new positioning, message hierarchy and updated visual systems. 
Messaging focused on differentiating DC BLOX from competitors and promoting customer, business and local community benefits for each location.
Visual systems implemented a new more aggressive color palette that allowed DC BLOX to highlight and visually segment product offerings.